About CS Translations
CS Translations is run by Charlotte Sjögren, native in Swedish and based in Uppsala, Sweden. I am working full-time as a professional translator since 2007 and have a degree in translation studies from Uppsala University.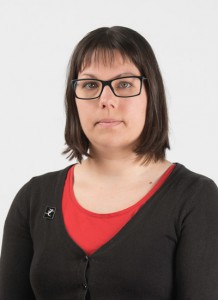 If you are in need of professional translations from English, Danish, Norwegian or French into Swedish, please don't hesitate to contact me. I specialize in medicine and healthcare but will also be able to help out with, for example, agreements, marketing and tourism-related texts.
In case you need a translation service that I personally cannot provide, I will be happy to recommend a colleague who can!
What you can expect
My aim is always to provide translations that are not only correct but also well suited for its intended purpose and target group. Ideally, the reader should get the impression that the text is not a translation at all but originally produced in Swedish.
I am a fully qualified member of The Swedish Association of Professional Translators (SFÖ), which requires a minimum of 5 years' experience and 3 references per language combination. For further information, please visit the international SFÖ web site.
Contact me
Are you buying translation services for the first time? Click here for some useful tips.
* = required information
Charlotte Sjögren
CS Translations | Glimmervägen 5A | 752 41 Uppsala | SWEDEN
+46 73 959 42 41 | info@cstranslations.se