Swedish translations
bringing you closer to your clients



Legal and financial
SLA, confidentiality agreement, user terms, code of conduct, privacy policy/GDPR, financial reports, sustainability reports etc.
Medicine and medtech
Package leaflet/summary of product characteristics (SPC/PIL), informed consent form (ICF), user manual/IFU, information leaflets, product brochures etc.
Marketing, copy and transcreation
Any type of sales content – websites, brochures etc. – where the right style and tone of voice is essential for reaching the intended target audience.
About me
My name is Charlotte Sjögren and I am a Swedish professional translator. I have run my company, CS Translations, since 2007. My native language is Swedish and I offer translation from English, Danish and Norwegian to Swedish. My clients, who are mainly based in Sweden and the rest of Europe, include language service providers, publishers and companies within various lines of business such as medical technology, sustainable products and consulting.
I completed the Translation Studies Programme at Uppsala University and obtained my MA in 2007. This education allowed me to gain a deeper understanding of the translation process, hone my analytical and stylistic skills, and acquire the tools needed to provide my clients with the best translation for their needs. To learn more about my background and experience, please click Curriculum vitae.
The right translation for the right context
Of course, most people are aware that the same word can have different meanings depending on the context. This, however, is only the tip of the iceberg when it comes to producing a high-quality translation that fulfils its purpose and will be able to resonate with the recipient as intended. The text will also have to be fine-tuned and adapted to the target language culture and the target audience, and generally composed using the same great care as in the original language. I always strive to produce a translation that will have the same natural feel to the reader as a text originally written in Swedish.
Other crucial aspects to consider are who the text is addressing and for what purpose it will be used. Is it intended to attract buyers or users or to convey important information – perhaps both? Let me know what you need and I will make sure to find the right words for it in Swedish.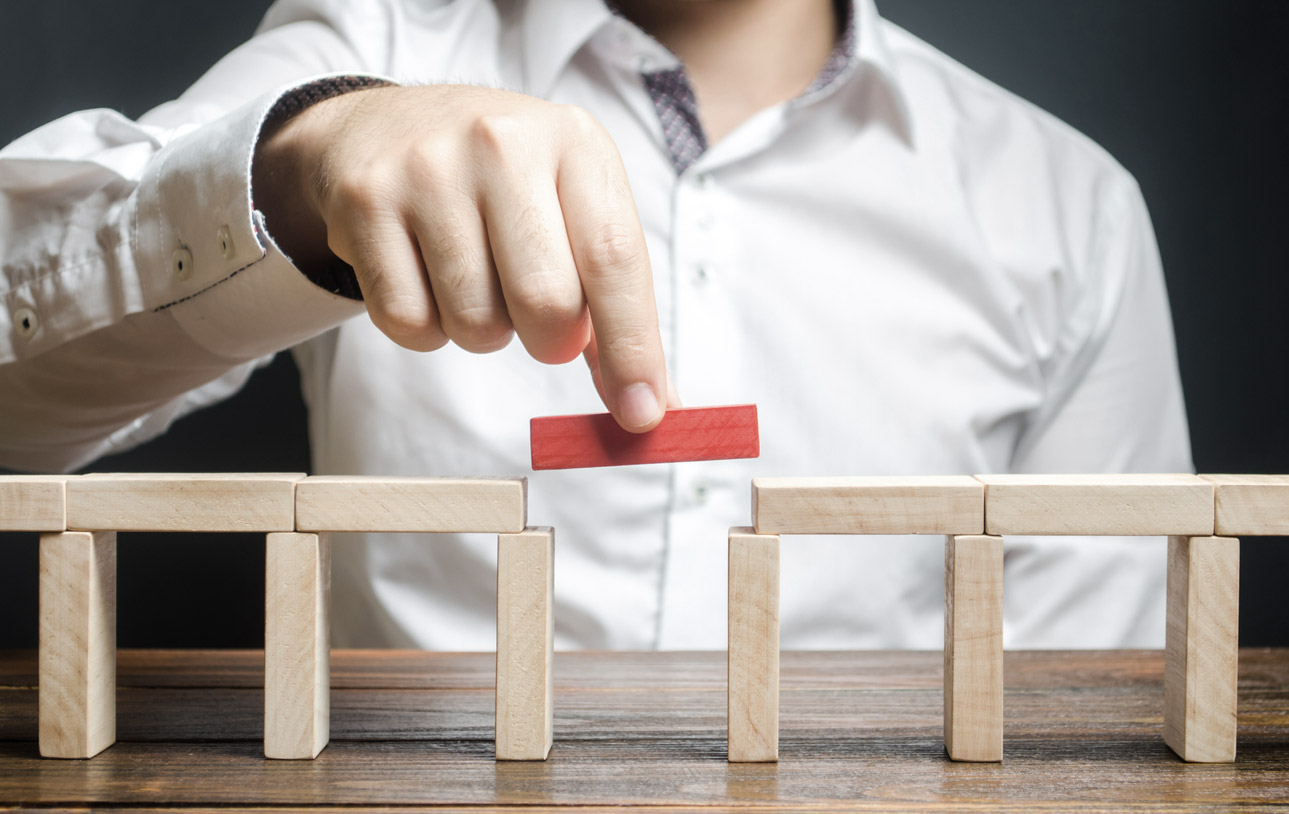 "I have been working closely together with Charlotte on several translation projects within the medical field. She has an incredibly strong sense of language and style and is a master at creating texts with an idiomatic and reader-friendly flow. In addition, she is both thorough and efficient and, with her broad skills and experience as a translator, a rock to rely on as a language partner."
Stina Dickens, English to Swedish medical translator, MA, Advanced Nurse Practitioner
"We have been working with Charlotte for several years and are very satisfied. She delivers a high and consistent level of quality and our clients are always happy with the results when Charlotte has done the translation. We feel confident assigning projects to Charlotte and I recommend her warmly."
Maria Lachonius, CEO, Språkbolaget AB
"We have hired Charlotte to translate product descriptions for our webshop and have been very pleased with the results. Charlotte is motivated, takes initiative and is a meticulous and reliable translation provider.
Torbjörn Bjönness, CEO, InfraVelo AB
Why do we need a translation?
Swedes are – or so we like to believe – generally good at English, so why spend time and money on a Swedish translation when the English content will be good enough for the Swedish audience? A simple test which most of us (even translators!) will fail is to pull out the top kitchen drawer and try to name all the utensils there in English. Even for those who have great proficiency in English, it still remains a second language, which means that people quickly reach their limits when it comes to technical terms within a specific area. And yet cooking, as in the example above, is something that most of us are faced with on a daily basis – imagine, then, what it would be like when the subject turns to the function of a medical device, or perhaps a legal agreement with complex wordings. The truth is that a lot of the finer points are lost when we communicate in a language that is not our own. Companies therefore have everything to gain from communicating with their clients or other recipients in the native language of those recipients.
Can't we just use automatic translation?
Let's be honest: we all know there are tools available online which will let you translate any text you want, between any languages you want, in just a few seconds. These are free to use and available to everyone – so why should you pay someone to do a translation?
It is true you can get a translation for free by using the automatic translation tool of your choice online, but be aware that the result just might illustrate the saying 'you get what you pay for'. Automatic translation, or machine translation as it is also referred to, can be an excellent tool if you wish to get the gist of an article in a foreign newspaper, for instance, or understand the meaning of a quote in a foreign language in a book you're reading. However, when it comes to important content with high visibility, such as the company's website or a brochure promoting a product, relying entirely on such a blunt tool as automatic translation is a risky enterprise indeed.
The fact that the same word can have different meanings depending on the context is only a small part of the problem. Aside from that, the content also has to be fine-tuned and adapted to the target language culture and your target audience, and generally composed using the same great care as in the original language. When it comes to these aspects, the current machine translation technology is not yet fully up to the task.
Who do we hire?
Within the translation industry, there are many major players known as translation agencies or language service providers (LSPs). These companies usually have a large network of freelance translators working for them, which means that they have a huge capacity and are able to produce translations to and from most existing languages. If you need a text translated into many different languages, for example all of the official languages of the European Union, the easiest option will be to contact a translation agency to get a package deal that will cover all of those languages.
If you decide to go with a translation agency, their project manager will handle the project from start to finish and you will have no direct contact with the translator who is working on your translation. In the case of recurring assignments, you might also get a different translator each time.
In addition to the large-scale language service providers, there are also many smaller market players: individual, self-employed translators, as well as small networks or teams of translators working together. These providers generally have less capacity in terms of both volume and the number of language combinations they offer, but the advantage is that you will be in direct contact with your own personal translator, who will become an expert on your company's products or services and the preferred tone of voice of your company's marketing content. With a smaller supplier and no intermediaries, costs can also be cut without having to choose the budget option and risk poorer quality.
To learn more about buying and procuring translation services, please visit the website of the Swedish Association of Professional Translators (SFÖ).
How much will it cost?
The price of a translation is mainly calculated based on the volume of text, i.e. the number of words or pages in the document. It is therefore important to include this information when requesting a quote, in order to get as quick and accurate an estimate as possible.
Time is also of the essence: an urgent translation that has to be completed outside of regular office hours often entails rush rates, so planning ahead is often beneficial for the bottom line.
Another factor that might affect the price is the file format and any layout work that needs to be done in addition to the translation itself. In general, Microsoft Office documents are easiest to work on. For more complex file types and layout needs, it might be necessary to outsource this part to a layout or DTP expert. Let your translator know which file format is needed and consult with them on how best to handle it.
How long will it take?
The turnaround time will of course depend entirely on the volume of text that needs to be translated. A translation of a short press release can often be done in one day, while larger projects may take several months. Planning ahead is always recommended – this will facilitate the process and allow the translator enough time to produce the best possible translation, which in turn gives you the best chance of ending up with a result that you're happy with, while avoiding costly rush rates.
That said, we all know that unforeseen events do occur and that planning ahead is not always possible – sometimes, there is simply no time to lose. In this case, it may be necessary for two or more translators to divide a project between them in order to complete it in time. From the buyer's perspective, it will then be a lot more convenient if the supplier you have chosen is able to handle the recruitment of the other translator or translators needed for the project.
As the owner of CS Translations, I have an active collaboration with several other translation providers, which allows me to take on larger projects and share them when needed (with the client's approval, of course), arrange for external proofreading, or refer clients to a colleague when I am unable to take on a certain project myself. As part of this strategy, I am a member of the Oktagon Translation Team, which you can learn all about here.
What will the process be like?
Once you have selected a translation provider, it's time to get in touch and request a quote. At this point, there are a few pieces of information that are important to include: source language and target language (for example: translation from English into Swedish), the volume (number of words or pages), the file format, and not least the subject area and type of document – in other words, what the text is actually about. Most likely, the translation provider will ask you to send along the document, or part of it, for their perusal, as this will make it easier to give an appropriate estimate. Is your document of a confidential or particularly sensitive nature? Let the translator know when you ask for a quote, and consult with them on how best to handle this.
In general, it's always a good idea to provide the translator with as much information as possible, for example about the intended target audience and the context in which the text should be used. Will it be published on a website, for instance, or distributed to the company's employees or clients, or perhaps published in a trade magazine? This type of information is valuable for the translator and will help them produce the right translation in each particular case.
Quite  often, the translator will also need to ask some questions during the course of their work. Such inquiries may concern company-specific terminology, the functionality or design of a certain product, or perhaps the wording may have more than one meaning. These questions should not be viewed as a lack of competence on the part of the translator; on the contrary, it is vital to the translation process and essential to produce the right translation for you.
Any further questions? Please feel free to get in touch!